Environmental Projects Officer
---
We are currently seeking an Environmental Projects Officer to join our team of committed and dedicated professionals in a fun and rewarding work environment.
In a recent national survey, 82% of people surveyed were extremely or very concerned with freshwater pollution. The key functions of this role are to design, initiate, implement and monitor environmental and planning projects. This also includes implementing resource consent condition monitoring, inspection and compliance duties under the Resources Management Act and Bylaws compliance monitoring. The position also has a strong focus on advocacy and maintaining partnerships with local Iwi, environmental interest groups, landowners and stakeholders.
We are looking for someone with a relevant tertiary qualification and at least five years' experience in a related field. A qualification or experience in monitoring and enforcement obligations under the Resources Management Act 1991 would be highly beneficial. To be successful in this role you will need to have proven skills in project management, advocacy and community liaison, conflict resolution and negotiation skills, and effective interpersonal and communication skills.
If you are keen to secure a role that will keep you challenged and allow you to positively contribute to our community and environment then we want to hear from you. Apply today!
To apply for this job go to: http://southwaikatodc.recruitmenthub.co.nz/ & enter ref code: 4538366.
Applications close 22 February 2019.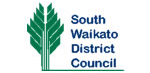 Permanent Full Time
Job no: 4538366
Location: South Waikato
Closing Date: Friday, 22 February 2019