Environmental Health Officer
---
Creating Great Places, Supporting our People
The Far North District Council is on a transformation journey to become one of the regions most sought after and valued employers – we value manaakitanga, integrity and professionalism in delivering outstanding value to our customers and the community
About the position
In this role you will be involved in monitoring, investigation and enforcement activities as well as auditing to ensure compliance and adherence with the appropriate legislative requirements relating to Food, Alcohol and Hygiene. Building relationships and interacting withfood, alcohol and hygiene establishments, the general public and Council staff is integral to this role; providing advice relating to Resource Management effects, Building Consenting applications and environmental effects.
You have the opportunity to help build the Environmental Services function within the organisation. Not only will you be working within a dedicated and hard working Compliance group, we offer great learning and development opportunities.
About you
You will have a tertiary qualification in one or more of the following: Environmental Health, Science, Sale of Alcohol, Compliance, Resource Management, Investigation or Enforcement, with a minimum of 5 years' experience in a similar role or related field including demonstrated experience in understanding, accurately interpreting and applying the wide range of legislation, standards and other information involved.
To be successful in this role you will also have the following attributes:
Well-developed investigative, analytical and report writing skills to handle complex and varied tasks and issues
The ability to research information and prepare written reports is second nature,
Have well developed interpersonal communication skills
High level of verbal communication skills and experience in presenting or giving evidence in judicial hearings
A sound understanding of the role of the local authority in alcohol licensing
Experience with the Microsoft Office range of products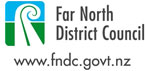 Permanent Full Time
Job no: FNDC42857
Location: Northland, Far North
Closing Date: Sunday, 24 February 2019