Environmental Health Manager
---
The South Waikato has many great things to offer; it's a beautiful place to live, work, and play. If you are ready to join us, then this could be the opportunity for you.
We are looking for an experienced Senior Environmental Health Officer or Manager to work alongside and replace our incumbent upon retirement, on or before September 2019. The successful candidate will be Deputy Environmental Health Manager until that time. This succession plan will enable Council to ensure that the transition is effective for our community and organisation.
This role will include, but is not limited to, mentoring and leading a small team to ensure compliance with the Food Act, Sale and Supply of Alcohol Act, processing registrations, managing external noise contractors, hazardous substances guidance, nuisance bylaws and environmental health advice and enforcement. All suitable candidates will be considered.
The successful candidate will have excellent communication skills, a keen eye for detail, a high level of customer service ability to find solutions, and be able to successfully plan and manage their time and workload to ensure cost effective for ratepayers.
In order to be considered for this role you must be conversant with, and maintain a good working knowledge of, relevant Acts, associated statutes and regulations and up-to-date best practice in the environmental health field. You must hold a current full New Zealand Driver's License to be considered.
If you are keen to join a supportive team, have a beautiful environment to work, live and play in, no hassle with traffic and ample free car parking thensubmit your application today.
To apply for this job go to: http://southwaikatodc.recruitmenthub.co.nz/ & enter ref code: 4539599. Applications close 01 March 2019.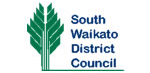 Permanent Full Time
Job no: 4539599
Location: South Waikato
Closing Date: Friday, 1 March 2019