Education Projects Advisor
---
The Education team within the Communications and Engagement Section at Waikato Regional Council has been tasked with the job of enabling youth to become lifelong learners and sustainable thinkers, passionate about our region's natural resources.
Working with others is at the heart of how we do things at council. By forging and strengthening partnerships, connecting people and empowering communities to take action for what's important to them, we can create an exciting future for the Waikato that can be enjoyed for generations to come.
We are a looking for a positive, resilient, can-do advisor who is full of ideas, passionate about social marketing and community education and knows how to get the job done!
Mahia te mahi he painga mo te iwi!
The Education team is responsible for the delivery of Enviroschools, road safety, waste management, sustainability and other environmental initiatives. However, this role is much bigger than this; the Education projects advisor will work right across the organisation designing and implementing effective and targeted programmes that support council's priority work programmes with a focus on waste management.
This role is permanent 0.8 FTE (32 hours per week), with flexibility around when those hours are conducted.
Critical to success in this role is your ability to take people on the journey with your inclusive and collaborative working style, sharing your knowledge, skills and experience. You will be a creative and strategic thinker with excellent communication skills and an understanding of how to take a project from concept to completion.
Your relationship skills will be second to none, and building strong networks both internally and externally will come naturally to you.
You will be able to demonstrate previous experience in:
Working collaboratively
Co-design
Programme delivery within a schools/early childhood or youth environment.
Planning and evaluation of programmes.
Waikato Regional Council is a great place to work and if this sounds like the challenge you have been looking for apply today.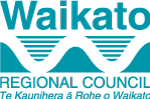 Permanent Part Time
Job no: M7627
Location: Hamilton City
Closing Date: Sunday, 24 February 2019