Democracy Advisor
---
Do you have a strong eye for detail? Can you keep calm in the eye of a storm?
Our democracy advisors are multi talented individuals who provide professional support to enable legally defensible outcomes to various standing committees and statutory hearings.
To be successful in this role you will have well developed communication and interpersonal skills. You will have sound understanding of the statutory processes and be able to provide robust advice to council on legislative matters. Having a high level of computer literacy is essential as is effective time management and ability to multi-task.
Previous experience in meetings and minute taking along with the ability to work within legislative timeframes is essential; as is the ability to follow processes. You will exercise judgement and discretion when coming across sensitive and confidential information and follow protocol.
If you have what we are looking for, please apply today!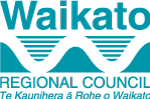 Permanent Full Time
Job no: M7610
Location: Hamilton City
Closing Date: Sunday, 24 February 2019