Debt Management Officer
---
Creating Great Places, Supporting our People
The Far North District Council is on a transformation journey to become one of the regions most sought after and valued employers – we value manaakitanga, integrity and professionalism in delivering outstanding value to our customers and the community.
About the role
We are looking for a team player with good communication skills and a strong work ethic. You'll be ensuring that all debt owed to Council is secured and that the collection of debt is made in a professional and compassionate manner whilst supporting the Manager Transaction Services in respect of the recovery of monies owed.
Customer service excellence is paramount in this role; you will be working with our customers to assist them to bring their outstanding rating, water billing and sundry debtors' debt up-to-date.
About You
Do you have a desire to work with a wide range of people within your community; are you committed to customer service excellence, both within and outside the organisation?
We are looking for applicants that have:
Credit management experience
Accurate numerical and data-entry skills
Advanced Microsoft Office applications (Excel, Word and Access)
Strong decision making and thorough knowledge of policy, with the ability to escalate when required
Desirable attributes are:
An understanding of rating, water billing and sundry debtors including processes and procedures for Development Contributions, Resource and Building Consents
Familiarity with Court documentation and procedures
Proven experience in legal proceedings would be an advantage
The preferred applicant will need to undergo the usual pre-employment checks, including police, criminal history and credit checks. You must also be legally entitled to work in New Zealand.
Be a part of our journey to being a high performing organisation by applying online today
For more information on our organisation's vision, mission and values visit www.fndc.govt.nz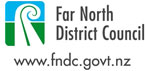 Permanent Full Time
Job no: FNDC42838
Location: Northland, Far North
Closing Date: Friday, 11 January 2019