Consents Officer
---
Get your teeth into some challenging resource management work while enjoying all the benefits of stunning Southland
Wilderness at your backdoor
Easy commutes and affordable housing
The amazing Southern Lights
Career development
You can have it all at Environment Southland where our vision is for a thriving Southland - environmentally, socially, economically, and culturally.
We are looking for a clever and enthusiastic consents planner to be part of our team at an exciting time.
A new resource management plan is with us, and there is increasing pressure to manage water and land resources sustainably.
Are you up for the challenge?
You will have recent experience as a consents officer and a tertiary qualification in an area of environmental management. You'll be a team player, well organised and able to meet strict deadlines. Your strong communication skills will enable you to provide excellent customer service,
Why Environment Southland?
In addition to a positive and supportive work culture, challenging and rewarding RM work and the opportunity for career growth, Southland is a great place to live. It offers short, simple commutes and affordable housing, as well as easy access to the stunning recreational opportunities of Queenstown, Fiordland and Stewart Island.
Environment Southland is responsible under the Resource Management Act 1991 for looking after the region's natural and physical resources. You could have a fundamental part in achieving this, so come and join us.
To apply for this job go to: environmentsouthland.recruitmenthub.co.nz & enter ref code: 4411700. Applications close 02 November 2018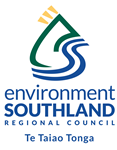 Permanent Full Time
Job no: 4411700
Location: Southland, Environment Southland, Invercargill City
Closing Date: Sunday, 18 November 2018