Compliance Manager - Building Compliance and Consents
---
Embedded within the City Consenting and Compliance unit, the Building Compliance and Consents team help shape Wellington's skyline through involvement with building projects and developments that happen in Wellington city
This newly established position leads the teams who deliver the Building Compliance function. Your role will see you leading the building inspection function which will include:
Plumbing and building inspections
Private swimming pools compliance
Complaint resolution
Building warrant of fitness processes
As a people leader, you will also support and develop our Team Leaders to ensure we have customer focused staff who have a high level of expertise, love what they do and make our Compliance functions effective.
What you will bring to your role
To be successful you will need:
leadership experience in the construction industry or have been in a similar role
the ability to translate strategic goals into what is needed at the operational level
successful customer relationship skills with the ability to, balance the expectations of customers with regulatory requirements
experience leading and/or contributing in internal and external forums
risk management and business process improvement.
B
enefits of working with us
In exchange for your skills, you'll work for an organisation that really values its people - we provide opportunities to be part of our leadership development programme and participate in a number of learning programmes. There's lots of great stuff happening here - lunchtime classes, subsidised Club Active gym membership, sports and social activities. We also have family leave provisions and a generously subsidised kid's school holiday programme.
An attractive remuneration package, together with the opportunity to join an organisation committed to making Wellington even better than it already is.
If you want to know more about his role. please check the job description (located at the bottom of the page) or contact Chris Scott, Building Compliance and Consents Manager at working@wcc.govt.nz
Applications close on Thursday, 3 January 2019.
Please note, that during the Christmas and New Year period we only have a skeleton staff on so any queries may take a little longer to answer.
To apply for this job, please go to our job site www.careers.wellington.govt.nz/home and enter the job code 21202LGC.
We're looking for people who share our passion for Wellington and have the same values that we do - to make our city an even better place to live and work.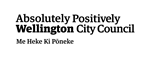 Permanent Full Time
Job no: KZFJ843179
Location: Wellington City
Closing Date: Thursday, 3 January 2019