Community and Youth Engagement Officer
---
We are looking for a passionate Community Engagement and Youth Officer to join the Policy Team. This would suit a graduate looking for a step into local government and community work.
The Community Engagement and Youth Officer position is critical to Council's engagement with the community and development of the youth council.
We would like to hear from applicants who feel they can provide a fresh approach to the engagement of our youth and our communities. This is a fantastic opportunity to start your career and will allow you to work closely with Ruapehu communities to make a real difference.
Applicants should have:
an appropriate qualification in journalism, public relations, marketing, communication or similar fields.
empathy and understanding of youth issues and for diverse communities including their concerns and aspirations.
Ruapehu offers an enviable lifestyle based in one of the most beautiful locations in New Zealand, with access to the Tongariro
World Heritage Park and the Whanganui National Park, as well as superior skiing, trekking, kayaking and hunting and fishing at your doorstep. The district is a great place to live, work and play with affordable real estate and easy access to major cities.
Apply on line at; www.ruapehudc.govt.nz - where you will find a full job description and application form.
Alternatively contact;
Pauline Welch at
Ruapehu District Council
Private Bag 1001, TAUMARUNUI 3946
Ph (07) 895 8188, Fax (07) 895 3256
Email Pauline.Welch@ruapehudc.govt.nz
Applications close
Sunday 17 February 2019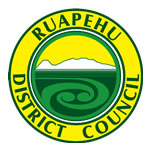 Permanent Full Time
Job no: BBAK943511
Location: Manawatu-Wanganui, Ruapehu
Closing Date: Sunday 17 February