Calling all Planners !
---
Creating Great Places, Supporting our People
The Far North District Council is on a transformation journey to become one of the regions most sought after and valued employers – we value manaakitanga, integrity and professionalism in delivering outstanding value to our customers and the community
Our vision - "He Whenua Rangatira – A District of Sustainable Prosperity and Well-being" is coming to life as our region is experiencing a sustained period of growth. The need to ensure we enable growth whilst protecting our natural and built environment has never been more important. As land development continues, the number of resource consent applications has been rising. We're looking for experienced Planners to come and join our Resource Consents team.
About our Resource Consents team
When you join our Resource Consents team, you join a group of professionals who support each other. We deal with a range of consents from straight forward single dwellings to complex commercial entities
We have graduate to senior planners based in our Kaitaia and Kerikeri offices. Our Resource Consents team has a wealth of experience so there is the opportunity to gain more experience and learn or impart your knowledge to others. We are looking for like-minded people to come and join us. We also offer flexible working conditions.
About you
You may have a year or two's experience and looking to advance, or you may be an expert in planning and looking to upskill/mentor others – either way, you have the opportunity to put your planning experience to good use in the beautiful Far North District. Knowledge of the RMA and its application is obvious, you'll also have the ability to work well as part of a team, a self-starter who can take initiative, and have the proven ability to prioritise and manage your workload.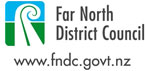 Permanent Full Time
Job no: FNDC42848
Location: Northland, Far North
Closing Date: Closes on 24 January 2019