Business Analysts - Project 'Reboot'
---
We have a great opportunity for two experienced Business Analysts to join our team and play an integral part of the successful delivery of a large, transformational project seeking to adopt new processes and ways of working across Council, alongside the implementation of a new corporate software solution.
While this project is focused on delivery of new ways of working for our Finance, People and Capability, and Asset Management related teams, it directly impacts all managers and staff across the entire organisation who also interact with these processes and associated tools.
As a key member of the project team, your focus will be to work collaboratively with a range of business users to capture, streamline and embed the new processes required.
To be considered for this role, it is anticipated that you will have tertiary qualifications and proven experience of being successful in similar roles. Experience in the use of process optimisation frameworks such as Lean or LeanSixSigma, and the use of Promapp, would be advantageous.
The role is offered as a full time, fixed term role to the 30th September 2021.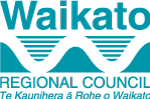 Fixed Term Full Time
Job no: M7617
Location: Hamilton City
Closing Date: Sunday, 3 March 2019