Building Support Officer (fixed term)
---
Creating Great Places, Supporting our People

The Far North District Council is on a transformation journey to become one of the regions most sought after and valued employers – we value manaakitanga, integrity and professionalism in delivering outstanding value to our customers and the community.
About the role:
The Building Support team play a critical role in providing administrative and basic technical support in relation to processing building consents - we have an exciting opportunity for someone to join the team.
In this role you will be part of a team that receives and issues building consent and code compliance certificates. We provide support to the building officers processing applications and also those out in the field inspecting.
You will be joining a busy working environment and a great team who deal with customers on a daily basis either on the phone, email or face-to-face. This position also involves a duty roster whereby you are required to action and follow up customer queries regarding building consents in a timely manner. Attention to detail and customer focus are a key component to this role.
About you:
To succeed in this role you'll have –
Fantastic customer service and communication skills
Pathways experience
Details and accuracy focus
Ability to work autonomously, and learn new things
Able to follow processes as well as look for process improvements
Knowledge of the Building Act & Code would be advantageous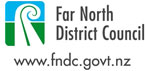 Fixed Term Full Time
Job no: FNDC42863
Location: Northland, Far North
Closing Date: Thursday, 28 February 2019