Building Consents Officer
---
Fixed-term, full-time
Parental leave cover from 08/04/2019 until 02/05/2020
We are looking for a motivated individual who can work front-line with our customers with ease, as well as being able to translate legislations and technical information into understood messages.
You will need to come up to speed with our systems and processes quickly and be comfortable working within a regulatory framework with an ability to read and understand legislation.
A good team fit is essential, there will be a short hand over period to ensure you gain knowledge and understanding of regulatory procedures and the Building Act, NZ Building Code, the Local Government Act, Approved Documents and the relevant NZ Standards.
To be successful in this role you will have:
demonstrated excellent communication skills, both oral and written with ability to communicate with, and be sensitive to the needs of people often in stressful situations
demonstrated sound level of computer literacy and a proven ability to learn new systems as required to keep up with technical developments in the industry
demonstrated strong organisational and time management skills
the ability to identify problems and take appropriate action to minimize the impact before the problem escalates
demonstrated good judgement and ability for sound decision making under pressure
a high level of accuracy, and attention to detail
awareness of Māori perspectives and issues
a current and valid New Zealand driver's licence.
Enquiries about this position should be directed to Leon Smith, Team Leader Building on 04 296 4700 or free phone 0800 486 486.
The preferred candidate will need to undergo the usual pre-employment checks, including drug and alcohol screening, criminal history and credit checks. Please note you must be eligible to work in New Zealand. Further information about the position and application documents are published on our website at www.kapiticoast.govt.nz
Applications close 12.00 noon Thursday, 21 February 2019.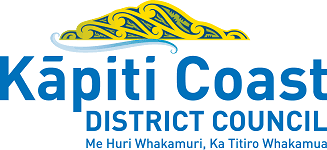 Fixed Term Full Time
Job no: BHAH943548
Location: Kapiti Coast
Closing Date: Applications close Thursday, 21 February 2019.