Audit & Assurance Specialist
---
Creating Great Places, Supporting our People
The Far North District Council is on a transformation journey to become one of the regions most sought after and valued employers – we value manaakitanga, integrity and professionalism in delivering outstanding value to our customers and the community.
Work for an organisation where your values will reflect your daily work
Identify opportunities for improvement
Develop and implement an effective assurance framework
About the position
We are seeking a team player to be part of the Risk & Improvement team, who will be accountable for all the activities relating to the internal audit and assurance function.
You will be responsible for the setting and facilitation of an audit and assurance programme of work, which supports the organisation to achieve its strategic objectives. The role supports the Risk and Improvement department to carry out work that adds value. There is a key focus is on identifying opportunities for improvement to operate more efficiently and effectively, with an emphasis on proposing solutions rather than finding problems. Critical to the success of this role is the ability to work alongside key stakeholders as well as having the required technical skills and career experience.
About You
Ideally you will have at least five years' experience in working within auditing and assurance, with local government experience being highly advantageous
An understanding of the various components of assurance such as probity, risk, quality, improvement, legislation are essential
Demonstrated experience in developing and implementing an effective assurance framework relative to areas of highest risk or an opportunity to add value
Recognised qualification in accounting, auditing or business administration
Being adaptable to change within a complex environment is crucial
Excellent technical and business documentation and reporting skills
Strong communication and interpersonal skills
High level of judgment, flexibility, self-motivation and responsiveness
If you enjoy diversity and are looking for a challenge as part of a team experiencing an exciting time of change, then we'd love to hear from you. In return we offer you a competitive salary, flexible work arrangements and the chance to enjoy the lifestyle and beauty only the Far North region can provide.
Be a part of our journey to being a high performing organisation by applying online today.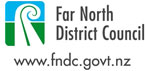 Permanent Full Time
Job no: FNDC42854
Location: Northland, Far North
Closing Date: Closes on 31 January 2019