Assistant Management Accountant
---
We are currently looking for an Assistant Management Accountant to join our team. Reporting to the Team Leader Management Accounting, you will be responsible for completing monthly reconciliations and work papers, working with the Transport Management Accountant, providing support across the team, and delivering management accounting support to a small number of managers.
You will have an eye for detail and be happy to work with the team to ensure the successful completion of key milestones. You will also have relevant experience and have completed or be working towards an accounting qualification.
This role provides a great development opportunity for someone looking to grow their skills in a large multi-disciplinary organization.
If you would like to learn more about this position please contact Andrew Muller, Team Leader Management Accounting, otherwise if it if sounds like the perfect role for you - apply now!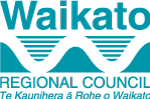 Permanent Full Time
Job no: M7524
Location: Hamilton City
Closing Date: Sunday, 27 January 2019